Friends and family, followers and supporters, After many, MANY hiccups, all 9 team members have arrived on Ecuadorian soil. I won't extrapolate on what it took to get us all here, but most of us (with the exception of Kimberly) had our first day of work today. It went swimmingly.
Kimberly, our Aqua therapist was able to get some of the kids in the water yesterday, did dry land therapy with baby dolls and the Tias (the nannies) that was incredibly successful, and got 12 kids in the water today. Noelia was in the water with her all day, translating for the tias and therapists.
Her big win for the day was getting the Tias on board, not scared of the water, and excited to learn how to help the kids.
The physical therapists were able to evaluate a total of nine children today, work with the tia's, answer their questions, allow them to voice their concerns, and work alongside the resident PT, Andrea.
Melissa, our SLP, worked hard at completing eight speech and language assessments and one feeding therapy consultation for a seven month old baby girl. She was also able to spend her morning with the resident SLP, who was extremely receptive to suggestions. Michaell spent the day translating for Melissa.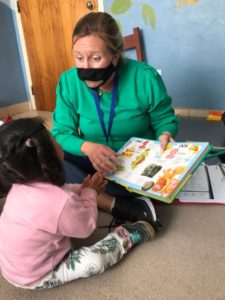 Bessie and Amy worked together in the preschool all day, and was successful at seeing all of the children residing here in Quito. They ran two groups this morning; one with the babies and then one with the some of the older children. The tias that were present and the resident teacher were able to ask questions, and then asked permission to run a circle time in the afternoon with some children and have us provide feedback. After this, Bessie and Amy ran three one-on-one sessions with the three kids that have the most profound needs.
To finish off our structured day, Paulina, the guest house chef, gave some team members lessons on how to make empanadas. She flattered us by calling them "perfecto." We enjoyed it immensely. We also enjoyed eating them even more.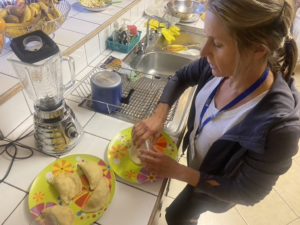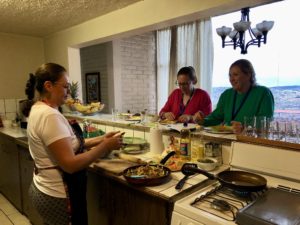 We are thankful to be here and to be at work. We are looking forward  to what this week has in store.