Meet the Team – Ecuador 2022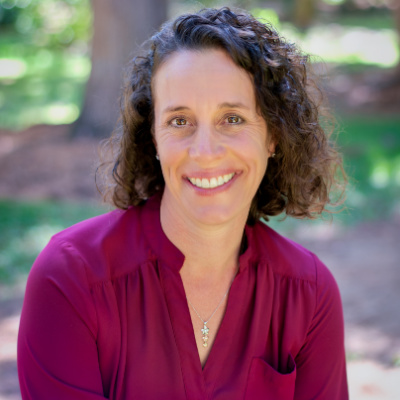 Bessie Barth, Board Certified Music Therapist
Bessie is a Board Certified Music Therapist who completed her Bachelor of Music in Music Therapy at Willamette University in 1996.  She completed her internship at Welborn Baptist Hospital in Evansville, Indiana.  Bessie worked with both adults with intellectual disabilities at Southside Arts Center in Sacramento, CA and veterans at the Veterans Home in Yountville, CA before starting her own private practice.  She has been the Director of Music To Grow On, Music Therapy Services, INC. since 2000. In 2010, Bessie co-founded BRIGHT Children International with Amy Murakami.  She has a passion for helping individuals locally and internationally reach their fullest potential with support of music and education.
Bessie looks forward to returning to For His Children in Ecuador.  She is looking forward to another BRIGHT trip after not traveling since 2018.
Amy Murakami, Board Certified Music Therapist
Amy Murakami is a Board Certified Music Therapist who currently works as the assessment coordinator at Music To Grow On Music Therapy Services, Inc. in Sacramento, CA. She is also the secretary of BRIGHT Children International. Amy graduated with her Bachelor of Music Therapy degree in April 2010, and graduated with a Mild/Moderate Special Education Teaching credential from California State University Sacramento in May, 2013. She has traveled with BRIGHT to Bulgaria, Haiti, and China, Nicaragua, Guatemala, Peru & Bosnia. She is looking forward to traveling to Ecuador for the first time.  Amy loves children and has two small kids of her own.
Michaell Aguirre
I am a 39-year-old Christian mother of two young girls who lives in Nicaragua. My dear husband Harvey Espinoza passed away six months ago, and I recently became a widow. I am currently a Recruiter at Tier Level Digital Marketing.
Since 2006, I've worked as a translator for various groups. In 2013 BRIGHT Children International came to Nicaragua and that was the first time my husband and I worked for them. Since then, I've joined them on trips to Guatemala in 2015, 2016, and Ecuador in 2018 and now 2022.
Working with BRIGHT has been an incredible experience for me, allowing me to meet new people, cultures, develop new skills, take on new challenges, and it always serves as a reminder to be grateful for what you have.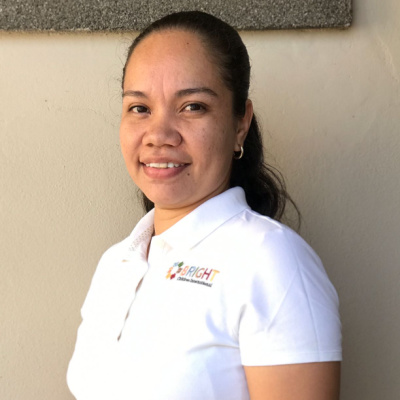 Noelia Aguirre
I am married and live in Nicaragua. I currently work for a digital marketing company as a Content Specialist.
I've been a translator since 2006, I've worked with missionary groups and medical teams. The first time I heard about Bright Children International was from my sister and her husband, they shared a really nice experience with them on a trip they had in 2015, hearing the experience they both had made me want to experience something like that, but I knew I wasn't going to be able if you have ever heard about Nicaragua for us is difficult when it comes to traveling out of the country.
But in 2016 I received an invitation from Bright Children International to be one of the interpreters, I was very excited about everything including the traveling part (getting on an airplane), terms, and working with kids that have special needs. The whole experience was awesome.
I would like to thank God and Bright Children International for this opportunity, I know we get to go and help kids but at the same time as individuals, we receive our own personal experience that allows a whole new perspective on life.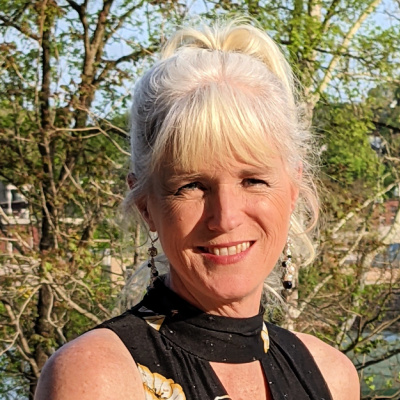 Kimberly Ferguson
Kimberly Ferguson joins the team with 20 years of experience in the water. She began by teaching survival swimming to infants and young children and quickly moved into the special needs community. Kimberly began to incorporate her medical knowledge gained in the Navy by working with physical and occupational therapy patients. Soon she was working with the parents and their specialist Drs to strengthen her students and increase their range of motion and cognitive ability. It is an honor to once again join the Bright team blessing others with our passion.
Melissa Fischer MS, CCC-SLP
Melissa graduated with a masters in speech pathology from California State University Sacramento in 2007. She completed her clinical fellowship year working in private practice in 2008 and went on to receive her certificate of clinical competence (CCC) from the American Speech and Hearing Association and her state license in the state of California in 2008. In 2009 she transitioned to working in a hospital setting providing both inpatient and outpatient services for pediatric patients and adults. She was part of the feeding team at Kaiser Permanente and worked with a multidisciplinary team to treat a variety of patients with feeding difficulties and has attended many trainings in the area of feeding as well as attending a 5-day course in the SOS approach to feeding.
In addition to speech pathology and feeding she has a special interest in the area of alternative and augmentative communication (AAC). She most recently received her certification through Placer County of Education for completing level 2 of tiered supports in AAC and has been formally trained in the use of PODD.
In July of 2017 she purchased and took over American River Speech Therapy located in Gold River California. The practice has continued to grow and provides school and clinic-based services to pediatric patients ages 18-22 with a wide range of communication needs.
When Melissa is not working, she enjoys spending time with her husband and two children (ages 6 and 7). She also enjoys running, yoga and cooking meals for her family and friends.
Suzie Maciel
My name is Suzie Maciel and I have worked as a physical therapist in Sacramento, CA for over 20 years! I work both at Sutter Health and at Shriners for Children Hospital loving both the NICU and pediatric populations.
Prior to my work with children, I spent a number of years in adult acute care primarily with neurologically impaired patients. I am also am employed by Sutter Valley Hospitals as their clinical educator providing student placements and opportunities for continuing education for our therapists. I graduated from Des Moines University in 1999.
When I am not working, I love spending time with my husband and son, along with teaching yoga and playing tennis. I am super excited to embark on my first mission trip with my 14-year-old son, Chase, to Ecuador!
Chase Maciel
Hi! I'm Chase Maciel and I am 14 years old. I'm excited to experience a whole different culture and see how the people of Ecuador live. I also want to see how I can use my sports, music, and other skills to help with the team. I will be a freshman at Jesuit High School in the fall.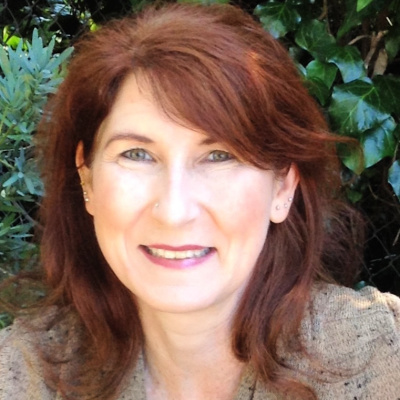 Jenny Park
Jenny Park is a board certified physical therapist specializing in pediatric development and adult neurological rehabilitation. Jenny has spent the last 11 years working at Easter Seals in Sacramento treating children through early intervention, school-based services and warm water therapy. She is also a full-time faculty member and Coordinator of the Exercise Science program in the Department of Kinesiology at California State University, Sacramento where she has worked for over 30 years.
Jenny is passionate about teaching students about health, development, rehabilitation and assisting department majors in preparing for careers in the allied health field. This will be Jenny's third trip with Bright Children International. She also traveled to Lima, Peru in 2017 and Sarajevo, Bosnia in 2019. She is looking forward to traveling with team work to with children on improving motor skills, promoting independent mobility, developing water exercise programs for adults and children. Jenny loves children and has two of her own.