This year, our team will be traveling to the country's capital city, Sarajevo, to work with a team of Bosnian professionals who have built a special education program from the ground up. Historically, children with disabilities in the country have been institutionalized and their families ostracized and excluded from educational opportunities. The Bosnian Project, initially established by Bay Area speech-language pathologist & board-certified behavior analyst, Anna Krajican, uses a "train the trainer model" wherein professionals and parents in three main localities (Sarajevo, Zenica, and Tuzla) were assisted with supplies and professional training by an American team of speech language pathologists in 2010 & 2012. The following summer, one representative from each program was brought to the United States to observe, train, and learn more about evidence based practices, primarily related to working with children with Autism Spectrum Disorder. These professionals then returned to Bosnia and Herzegovina to implement these evidence based practices and provide services to populations previously barred from educational opportunities.

BRIGHT is proud to bring a multi-disciplinary team of professionals comprised of a speech-language pathologist/board certified behavior analyst, special education teacher/board certified music therapist, occupational therapist, and physical therapist to work at one of the first special education classrooms in the country, founded and run by Dzevida Sulejmanovic. There, we will continue to provide hands on training in evidence based practices while working with an every-growing range of children with special needs as well as provide desperately needed therapy materials and equipment that are out of reach for families and professionals without international connections. We are excited to continue to assist some of the most driven professionals and families in the world, as we work together to grow their knowledge base and assist in changing stigmas related to having or working with children with disabilities.
Our 2019 BRIGHT Children International team is:
Amy Murakami Amy is the secretary of BRIGHT Children International, and the team lead for this year's trip to Bosnia. Amy has been with BRIGHT since the beginning, and has had the privilege of traveling to Bulgaria, Haiti, China, Nicaragua, Guatemala, and Peru as an ambassador for BRIGHT. As her day job, Amy is a Board Certified Music Therapist who additionally carries a special education teaching credential in Mild/Moderate disabilities. She graduated from Eastern Michigan University in 2010 with her Bachelor of Music Therapy and in 2013 for California State University- Sacramento with her teaching  credential. Currently, Amy works for Music To Grow On Music Therapy Services Inc in Sacramento, CA, working with children and young adults with various developmental disabilities. She is also the assessment coordinator for the company, running all incoming assessments with the surrounding school districts. She is looking forward to getting back to traveling with BRIGHT in 2019, as she took 2018 off to care for her one year old daughter, Bailey.
Katie Jackson Katie Jackson is dual certified as a speech-language pathologist and board certified behavior analyst. She graduated with her masters degree in speech language pathology from San Diego State University in 2011, and completed her BCBA certification in 2015. Katie currently practices in public schools serving elementary aged students with a specialization in autism spectrum disorder, as well as working with children with moderate to severe disabilities. She has participated in three previous international volunteer trips of this kind. The first was to Bosnia, in 2012, which ignited her desire to continue assisting children with special needs around the world.  Katie then worked with BRIGHT in Guatemala in 2016, in Peru 2017, and Ecuador in 2018. She is looking forward to Bosnia 2019. She is grateful for the opportunity to travel and assist Bright in forwarding their mission!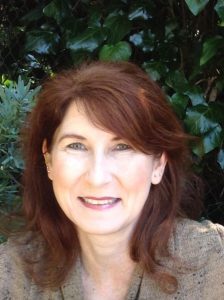 Jenny Park  Jenny Park board a certified physical therapist specializing in pediatric development and adult neurological rehabilitation. Jennifer has spent the last eight years working at Easter Seals in Sacramento treating children through early intervention, school-based services and warm water therapy.   She is also a full-time faculty member in Department of Kinesiology & Health Sciences at California State University, Sacramento where she has worked for over 25 years.  She is passionate about teaching students about health, development, fitness and assisting department majors in preparing for careers in teaching and allied health. This will be Jennifer's second trip with Bright Children International, traveling in 2017 to Lima, Peru. She is looking forward to traveling with team help to work with children on improving motor skills, promoting independent mobility, and troubleshooting equipment like wheelchairs and walkers so children can move and play along with their peers.  Jenny loves children and has two teenagers of her own.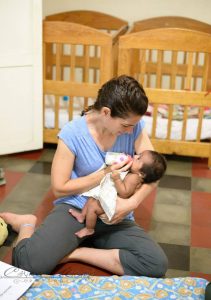 Ronit Schwarz Ronit is an Occupational Therapist that grew up in Israel and completed her occupational therapy training at the Hebrew University, Jerusalem (Israel) in 1999. She has been working as a pediatric occupational therapist ever since. Ronit has been residing in Sacramento since 2002 and has worked in a variety of settings including a hospital setting, children's out-patient clinic, pre-school and school settings and she has had a special focus on in-home early intervention. Ronit enjoys connecting with families and caregivers and helping their children reach their full potential. Ronit loves traveling around the world and learning about unfamiliar cultures. She has traveled with BRIGHT to Nicaragua and Guatemala and is thrilled to re-join BRIGHT Children International's great multidisciplinary team and travel to Bosnia with the hope to help children with special needs and support their caregivers.

Gali Schwarz Gali is 12 years old and is going into middle school. She loves kids and is an awesome babysitter; she has always been able to entertain all her little cousins. She loves traveling and being out in nature. Gali has been on many of multiple-day backpacking trips and has traveled extensively outside of the United States. Gali is deeply committed to helping kids who have unique challenges, and last summer she was junior counselor at a day camp for recently arrived refugee children. Gali will be celebrating her Bat-Mitzvah (a Jewish coming of age ceremony) next summer, and she is joining BRIGHT as part of her
service project. She is looking forward to meeting and playing with the kids in Bosnia, and to sharing joy
and smiles with them. Gali is very excited to take her very first trip with BRIGHT.