BRIGHT Children International is traveling to greater Managua, Nicaragua from June 19-28, 2014. We will be taking two music therapists, one recreational therapist, one Physical Therapist, a Physical Therapist Trainee, A Speech/Language Pathologist, a professional photographer, a researcher, a translator/Special needs advocate/retired teacher, and two teens who are along for the ride and excited to love on children.
BRIGHT is again partnering with UNIDOS Nicaragua (www.unidosnicaragua.org) to provide training and assistance to the poorest children who wouldn't otherwise receive an education were it not for this organization. Research will be collected on BRIGHT's effectiveness during it's last visit and a parent presentation is planned to help inform them on various topics such as communication, health and wellness, etc.
We will also be spending time at New Life Nicaragua (www.newlifenicaragua.org), an orphanage for infants and toddlers with special needs. The team hopes to make a bigger impact here by spending more time with the children and the care providers.
Lastly, BRIGHT will be partnering with a school called "Tesoros de Dios" [Treasures of God (www.tesorosdedios.org)]. This site will be new for the BRIGHT team, and educates over 80 children with various moderate to severe disabilities, including Cerebral Palsy, Down Syndrome, Hydrocephaly, Autism, and brain damage. Therapy equipment and information will be donated on site to aid the teachers in helping these children reach their fullest potential.
The BRIGHT team that will be traveling to Nicaragua is:
Bessie BarthBessie is a Board Certified Music Therapist who has been working in the Music Therapy field for 17 years. She has been working with children with special needs in her own private practice since 2000. Bessie has a passion for using her musical skills and background to help children with special needs reach their fullest potential. Her heart was broken four years ago when she became aware of the lack of acceptance and treatment of children with special needs throughout the world, so she decided to create BRIGHT Children International. Since founding BRIGHT, Bessie has traveled to Bulgaria, China, and Nicaragua, working with parents, care providers, and teachers to better equip them to assist children in reaching their potential. Bessie is excited to be returning to Nicaragua to make a larger impact than the last trip, and to be taking this wonderful team.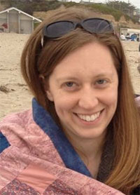 Amy O'Dell Amy is a Board Certified Music Therapist who currently works with children of various abilities at Music To Grow On Music Therapy Services in Sacramento, CA. She is also the secretary of BRIGHT Children International. Amy graduated with her Bachelor of Music Therapy degree in April 2010, and will graduate with a Mild/Moderate Special Education Teaching credential from California State University Sacramento this spring. She has traveled with BRIGHT to Bulgaria, Haiti, and China, and it looking forward to spending time in Nicaragua this summer. Amy has experience working with individuals with disabilities of all ages, from infants to the elderly.
Trisha Rayback Trisha is very excited to join BRIGHT Children International. She is eager to share her knowledge of child development and early intervention strategies in Nicaragua. Trisha is a Recreation Therapist and have worked as an infant educator/ early interventionist for the past 16 years. Helping parents and caregivers of children with special needs promote their child's development.
Caitlin Taylor Caitlin Taylor is a pre-physical therapy undergraduate student at Pepperdine University, currently studying abroad in Buenos Aires, Argentina. Caitlin has volunteered as a physical therapist's assistant for over ten years. She has a passion for children with disabilities and wants to adopt as many as possible from the foster care system. On Sundays at home in NorCal, she serves in the preschool Sunday School, as a general teacher and also as a one-on-one aide for a special needs child. She has also provided respite care for special needs children for six years. In Buenos Aires this year, some of her best Spanish lessons took place at a foster home and orphanage as she spent hours playing with the underprivileged children of the city. She loves serving and loving on people, especially children. She is beyond excited to see what lessons God has in store for her in Nicaragua.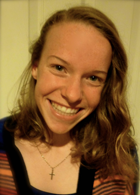 Abby Taylor Abby, a joyful and energetic teenager, is finishing her year as a freshman at Franklin High School. She has a passion for all kids, especially those with special needs or those discarded by society. She feels called to spend her life caring for orphans and abandoned kids, and is eager to go to Nicaragua and care for people there. For almost 8 years she has volunteered as an assistant to a pediatric physical therapist and for 5 years has cared for special needs kids as a respite worker. At her church she teaches the toddler classroom every Sunday, and loves serving, laughing, singing, and rejoicing in everything.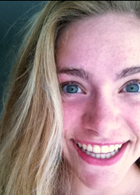 Lindsey Taylor Lindsey is currently living the crazy life of a junior at Franklin High School to its fullest, with an unbelievably heavy academic load, two Varsity sports, and involvement in theatre and choir. Aside from school, Lindsey is active in her community, working with children in a variety of venues, whether it is at the swimming pool as their swim instructor, at church as their Sunday School teacher, or at an assortment of programs for special needs children. Lindsey, having a heart for children, especially for those in need, is extremely excited to pursue a career as a pediatric occupational therapist, letting God use her hands to help little hands to celebrate, create, and grow. Lindsey is also a lover of the arts and music; she loves to find the beauty in all things. She is looking forward to seeing all the beauty of Nicaragua, and is excited for the opportunity to love on Gods' little ones!
Pam Taylor Pam has been a pediatric physical therapist for nearly 25 years, treating children in a variety of settings from the intensive care nursery to early intervention programs to the school setting. Pam is the founding owner of Taylor Pediatric Physical Therapy, established in 1995. She has shared her physical therapy skills as a part of two medical mission trips, to India and Jamaica. Pam is especially excited to travel to Nicaragua with BRIGHT Children International because of the opportunity to work with fellow therapists to equip the caretakers of children who are cast aside by their culture simply because they are disabled.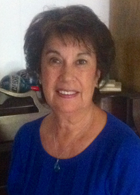 Angie Rivera Angie Rivera has a Masters in Special Education, retiring as a Special Education teacher from the Sacramento County Office of Education, in 2007. She currently works part-time, for the UCDavis Mind Institute/CEDD as a parent advocate and volunteers for parents who have children with disabilities, such as coordinating workshops, trainings, conferences and attending IEP meetings.
Angie is happily married with six children and 11 grandchildren. She enjoys traveling, meeting people and having new experiences.
Cori Asbell As a photographer, my heart wouldn't be full and my life would be unlived if I left this world without photographing the beauty and innocence of special needs children. My pure inspiration for photographing these extraordinary children is my amazing son who has multiple disabilities. His daily challenges are far beyond what any average child should ever have to endure in their entire life. It is because of him that I am truly inspired to be strong and believe in myself no matter what challenges I face in life. It is because of him that Corinne Michele Photography was created. When he was younger we went to various studios for family photographs. Our experience was never what we were hoping it would be. I felt so much pain as a mother leaving those places. My heart was empty. I knew they didn't capture the beauty of my son, and I felt like they gave up without giving it their all. I just knew deep down in my soul there was something better. Unfortunately, we as a family went through many years of trying to find the right photographer before I realized what was missing. I needed someone to understand our family situation. To understand that my son wouldn't probably look at the camera and to know that I was ok with that. All I ever wanted of them was to just capture the essence of him. We needed the photographer to have compassion and be gentle with us because we were already stressed to the max with our life and all the difficulties that came along with that. We just wanted normalcy, and for us, normalcy was someone who knew the world of special needs families.
Elia Lorena Velasco Lorena is thrilled to join BRIGHT Children International this year. She is a licensed, Spanish-bilingual speech-language pathologist. Lorena currently works with preschoolers with mild to severe delays, in Woodland CA. She is passionate about working with children with special needs as well as empowering parents to become their child's advocate and teacher. In her free time she enjoys nature walks, exercise, community service, and spending time with her niece and nephews.
Lisa L. Massi Lindsey, Ph.D. Dr. Lisa Lindsey is Associate Professor at the Naval Postgraduate School and is joining the BRIGHT Nicaragua team to conduct an evidence-based evaluation of the multi-disciplinary approach to serving children's needs through their teachers, caregivers, and families. Dr. Lindsey has held appointments at other universities such as Michigan State University and University of Georgia, in addition to extensive program development and evaluation experience for governmental organizations such as the Center for Disease Control and Prevention's National Center on Birth Defects and Developmental Disabilities and the National Institutes of Health. Her research interests center on social influence processes, especially the role that cognition and affect play in information processing that results in attitude and behavior change, principally in public health domains. Dr. Lindsey's most important title, however, is being mama to two children. Her eldest, Sheridan, is a five-year-old boy who has Down Syndrome and he forever changed her life for the better in every way imaginable. She volunteers extensively in the disability community and is thrilled about the opportunity to join the BRIGHT 2014 team.
Ronit Schwarz, OT Ronit is thrilled to join BRIGHT Children International's great multidisciplinary team. She has traveled to Nicaragua independently in the past and is excited to return this time with the hope to help children with special needs and support their caregivers. Ronit is an Occupational Therapist that grew up in Israel and completed her occupational therapy training at the Hebrew University, Jerusalem (Israel) in 1999. She has been working as a pediatric occupational therapist ever since. Ronit has been residing in Sacramento since 2002 and has worked in a variety of settings including a hospital setting, children's out-patient clinic, pre-school and school settings and she has had a special focus on in-home early intervention. Ronit enjoys connecting with families and caregivers and helping their children reach their full potential.